VOD Interviews Women Who Rock!
Women are the cradle of civilization and should be honored as such – Everyday! Far too often, the strong women of our society who are out there on the frontlines get overshadowed by the philanthropic work of the Rich & Famous; therefore, overlooked by mainstream media outlets.
In this article, Voice of Detroit is proud to be honoring and recognizing three women of excellence who Rock! Today, we'll be highlighting their inspiration to others, and their passion to eradicate bullying and reduce violence.
To combat these issues that plague our children and have become a common theme in our learning institutions across America, Lauren Washington cofounded the Anti-Bully Crusaders Organization (ABC). A nonprofit 501(c)(3). @ https://www.antibullycrusaders.org.
Through hard work, dedication, vision and leadership these women are impacting the lives of our children and changing the landscape in our communities. Now, let's meet the beautiful women who are responsible for running ABC. Lauren Washington, Alexis Ramirez and Patricia Reed.
Kiesha Shaw, named ABC's new event planner, was not directly available for this interview. But Keisha attributes her motivation for the ABC Project to her passion for learning, teaching, and empowering the youth.
RICARDO: HELLO LADIES. SO TELL US A LITTLE ABOUT WHO YOU ARE AND WHY YOU CHOSE BULLYING AS YOUR HUMANITARIAN CAUSE?
LAUREN: Okay, where do I start? I have a degree and background in Business. I'm working on my MBA, trying to break into the Real Estate market, and I've recently teamed up with an investment group to relaunch my online boutique.
Why Anti-bullying… Changing and Saving young lives has become a major priority for me? It really bothers me to see young children and teens committing suicide. Actually taking their OWN lives because they are getting bullied. That is UNACCEPTABLE. I can't just sit on the sideline and watch this epidemic continue without doing something. I think we all have a moral obligation to get involved – by doing so, we are helping to save some lives. The pain I have in my heart is we're not doing all we can do, in the wealthiest country in the world, to put a stop to bullying and senseless acts of violence. So, ABC is my contribution to the solution.
ALEXIS: Well, I have a degree in accounting. I've known Lauren for a while and when she told me about her idea for this nonprofit and she needed my assistance to help eradicate bullying, it was a no brainer for me. I really believe in the cause. To witness the program actually working makes my heart flutter. There is no better feeling than knowing you've made a difference in the life of a child who needs your help.
PATRICIA: I have a Bachelors of Science from the University of Phoenix. I worked in the manufacturing industry for 12 years before I decided to become a teacher. As an educator working with at risk youth in the Lansing Public School District, I have witnessed firsthand how our learning institutions have become a common place for hazing, cruelty, humiliation, mistreatment… and all the other acts of bullying.
I said "Enough is Enough" when a 13 year-old 8th grader, Michael Martin of Lansing Everet High School, committed suicide in January of this year because he was being bullied. The really sad part about this story is the fact that his mother was proactive and went to the administrators of that school for help in November. This made me really upset. Kids are dying because other kids are picking on them in school! School is supposed to be a safe place. To make matters worse, as I further researched, I found out that Michigan has one of the highest bullying-related suicide rates in the country. That's when I decided, I definitely have to do something to help change this narrative.
RICARDO: LAUREN CAN YOU TELL US HOW ABC CAME ABOUT?
LAUREN: It would be my pleasure. I was a freshman in college and I had to do a research paper on suicides. As I was researching, I came across some startling statistics. According to the CDC (Center for Disease Control), "Four thousand four hundred (4,400) American teenagers commit suicide annually, and two out of nine (22%) as a result of an act of bullying. That really bothered me. I knew right then and there, I had to do something about it.
I got with my father and asked him to help me develop a program for young people that would impact their lives and help us as human beings to change the way we treat each other. He responded in his typical nonchalant fashion "to easy ma." We worked on a curriculum and instructor's manual for a couple of years, then founded the "Anti-Bully Crusaders Organization."
And here we are. It hasn't been an easy task, or journey, but I have learned so much along the way and met so many wonderful and amazing young people. To know that my father and I, along with our ABC family is making a difference, is so rewarding.
RICARDO: TELL US HERE AT VOD ABOUT THE PROGRAM AND WHAT IS DIFFERENT WITH ABC FROM OTHER ANTI-BULLYING PROGRAMS?
LAUREN: While there are many Anti-Bullying organizations/programs, their disadvantage is that most are only symposium-based, merely on a one-time group meeting or discussion. Although we believe they mean well, their methodology does not equip participants with the necessary tools to understand the problem, let alone change the narrative. Therefore, they are less effective. No organization does what ABC does. We offer an interactive curriculum that is engaging, thought provoking, and actually causes change in the Thinking, Attitude and Behavior. Basically, we are teaching young people how to think. Not what to think. And that's important.
ALEXIS: In my eyes, the program is special because of the way it was beta tested in a prison setting, among a group of 60 Black, White, and Hispanic young men between the ages of 15 to 21. It changed the lives of the original participants forever. These gang members and violent offenders became change agents. Their attitudes and behaviors were a direct reflection of the program.
The prison administration mandated it for the entire youth population. Within the first month of implementation it reduced the overall violence in that prison by 32% (from 480 critical incidents down to 150). That's amazing. We learned that if can happen there, it can happen anywhere.
In our current form of the program, we have kept the integrity of the original program, but have revised it, to become relevant to the needs of men, women, teens, and children everywhere. Now, who can say their program has been tried and tested in this fashion and capacity? Big thanks to the administrators at the Thumb prison for letting us pilot, monitor and evaluate the program at their facility.
PATRICIA: As an educator, what stood out to me about the program was the multiplicity in the style of teaching. ABC uses five complementary tools that build understanding: Reading, Visualizing, Writing, Conversing, and Reflecting. It is education in its truest form, tapping into the experience of the participants to elicit "the exchange of information." We create an environment in which a group can together explore issues of bullying, drawing forth from one another a deeper understanding of how these issues affect our lives as individuals and as a society. The emphasis is on the real-life experiences the facilitators and participants bring to the class. These experiences inform the readings. The readings illuminate the experiences. The exercises opens everyone to the process.
RICARDO: HOW RECEPTIVE ARE THE SCHOOLS AND KIDS OF YOUR PROGRAM?
ALEXIS: Every school we've been to has made the experience pleasant. We get a lot of calls from schools all over the United States requesting our workshops and seminars. Unfortunately, our resources are limited and we can't service everyone. I don't know if that's a good or bad thing, but that's the problem we're having right now. So, this year, in order to service more schools, we are planning some unique fundraising events. Hopefully, we'll get awarded the grants we've applied for. We are seeking a title one certification. This will help urban schools offset some of the cost. For schools, who may not have available funding in their programming budget, we can help them do some creative fundraising as well.
As far as the program… With young people, you know they can be rough at times. However, Shawn (Shawn T. Blanchard) and Tracy (Palmer) are consummate professionals. They do most of the facilitator's training and keynote speaking. Both are exceptional mentors and the kids really respect them and their approach. What we've been learning from our program (a common across the board), while school is a learning institution, our children are coming to school with a lot of unsolved issues. Our program opens the door to these conversations. One of the primary things we teach young people, is how to ask for help.
LAUREN: I agree with Lex. I'm no psychologist, but I can remember days in school where I had social distractions. I didn't know how to deal with these issues nor did I know how to ask for help. A child can't learn anything when so many other things are on his/her mind that they feel are far more important. We have to help them clear the air first. We have to stop discounting what's important issues to our young people. For instance, on day five of the journal action challenge we ask students: "Make a firm decision today and let go of something in your heart that has kept you living in hatred, rather than love. Write down what you plan to let go. Why do you think you've held on to this feeling for so long? One student wrote: "Well first of all I would let go of the hate from the men that killed my brother but yeah no that hatred never leaving."
Two things… First, this is a cry for help. The student is saying, I want to forgive, but I don't know how! Secondly, how can a student perform at a high level, when they have to deal with these real-life personal and social issues? Our programming opens the door for meaningful dialogue that young people to address issues that are not being addressed in our schools. And, with all due respect, we can't expect or force our teachers or learning institutions to become psychologists or psychiatrists.
RICARDO: THAT WAS DEEP. WHAT DO YOU LADIES THINK WE ARE DOING WRONG? AND AS PARENTS WHAT CAN WE DO TO MAKE THINGS BETTER?
LAUREN: To be honest I don't have all the solutions. ABC has been my contribution and starting point. Collectively, we have to do more to stop bullying and violence. We are the most affluent and greatly blessed people anywhere on this planet and we are not doing enough for those who do not have a voice.
PATRICIA: I think we have to take these social issues more seriously. Young people are experiencing and experimenting more. If we don't teach our kids, somwone less qualified certainly will. The streets are mean. Full of destruction and death. We must teach them to embrace the concepts of ,"The Strong Must Protect Weak! Not ridicule and Exploit Them! And collectively we are not going to allow it!
RICARDO: WE HEARD THAT PATRICIA WILL BE OVERSEEING THE MICHIGAN BRANCH OF ABC. CAN YOU TELL US A LITTLE BIT ABOUT THAT INITIATIVE? WHEN WILL IT START AND WHAT CAN WE EXPECT?
PATRICIA: I'm very excited about having this opportunity. Last year we were blessed to work with Martin Luther King High School (Detroit), Great Lakes Academy (Pontiac), and Northwestern High School (Flint). This year we hope to kick off the Michigan initiative during NABAM (National Anti-Bullying Awareness Month) of October by servicing more schools in those districts as well as Lansing Everet and Sexton. Our objective is to get the parents, city council members, mayors, state reps., the governor, the public and most importantly, all the students involved in this movement to help make all schools a "Bully Free Safe Zone!" We need volunteers and all the support we can get. We the "PEOPLE" have to change this ugly narrative of -Bullying.
LAUREN: This year our focus is to put boots on the ground in Michigan and establish a permanent presence. Our goal is to make all schools in Michigan a "Bully Free Safe Zone!" We are cordially inviting everyone to get involved in this fight to eradicate bullying. If you would like to bring a workshop or seminar to your school please contact us. We would be happy to go over this fun, quick and easy process. We work directly with the student body, PTA, faculty amd local community leaders to assist in creative funding alternatives and fundraising opportunities. Contact us today at: www.antibullycrusaders.org
RICARDO: LAUREN YOU SAID SOMETHING THAT CAUGHT MY ATTENTION. "…MAKING THE WORLD BETTER FOR THE NEXT GENERATION" WOULD YOU PLEASE ELABORATE?
LAUREN: Absolutely. My father has imparted upon me that every generation must prepare for the next generation. To live for today is shortsighted and selfish, to live for tomorrow is vision and selfless. God gave us all the wealth of our potential, abilities, energies, creativity, ideas, and dreams to help others. To help the next generation, we must nurture these gifts. If I do not take what has been given to me and my potential to make a serious contribution and difference, then I will have failed not only myself, but others who are depending on people like me.
RICARDO: SPEAKING OF YOUR FATHER, THAT'S MY GUY! WHAT IS HE UP TO RIGHT NOW?
LAUREN: Well, as you know he's working on his Doctorate of Education. He has four classes this semester. He's working on his biography/memoir. Shawn T. Blanchard hooked us up with a publishing deal from Lion's Dream. He's helping us coordinate our Michigan initiative. While these are huge opportunities, he's most excited about the TAB-MI (Thinking-Attitude-Behavior-Modification-Initiative) curriculum he's working on with you and Quentin Jones. I thought I was busy… major sensory overload! I don't know how you guys do it! But, corrective behavior, mentoring and curriculum writing is what he's most passionate about. I can't wait to see you all's project come into fruition.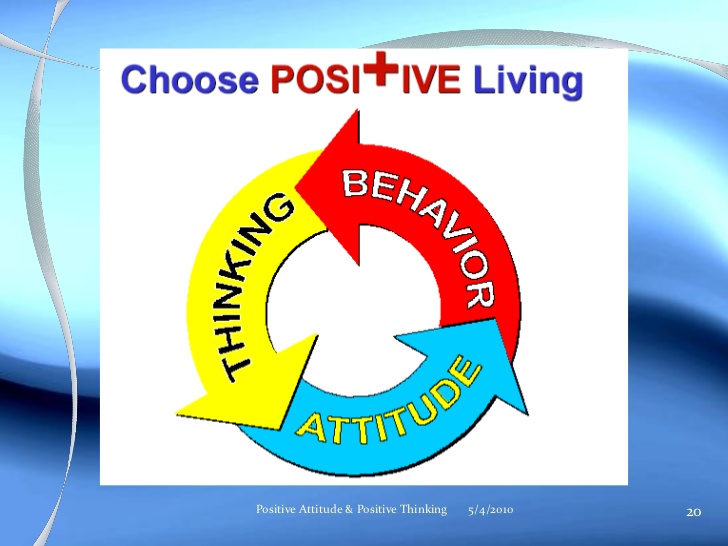 Thank you. All I can say about the TAB-MI Project, is that it's huge. We have some real heavyweights making a scholarly contribution. And, you're right. Your father is one of the most driven individuals I've met in a long time. That's one of the reasons I'm excited and honored when he asked me to be a part of this venture. I came right in and proposed a name for the project, which turned out in part to be from an essay I wrote for DreamBigLiveBig.Net, a free online website for troubled youth and young adults titled: Thinking*Attitude*Behavior (TAB).
RICARDO: WHAT DO YOU HAVE IN STORE FOR THE NATIONAL ANTI-BULLY AWARENESS MONTH OF OCTOBER?
ALEXIS: NABAM (National Anti-Bully Awareness Month) of October is a special month for our cause. 2017, the theme was "Speak-Up & Speak-Out" campaign; 2018, was the "Bullying Stop Here!" rally; this year our objective is to make all of our learning institutions a "Bully Free Safe Zone." During October, we'll be hosting the ABC seminar at 25 schools in 25 days (25/25). This tour will allow us to reach and teach over 75,000 students in Dallas/Fort Worth and surrounding areas. Our goal is to spread awareness, teach students about the Bully Situation, give each school an opportunity to bring the ABC Workshop to their community, and of course this is our month of fundraising. It's also noteworthy to mention: Our NABAM Celebrity Basketball Game that was scheduled for October has been postponed until May 2020. Some of our staff was invited to the Forbes Under 30 Summit in Detroit at the historic Masonic Temple, around the same time, and with the 25/25, we just won't have time to make it as epic an event as we would like. We're not in the business of half doing things.
RICARDO: NO SHAME IN DOING IT RIGHT. MAYBE YOU'LL GIVE US AN EXCLUSIVE TO COVER THAT EVENT IN MAY?
ALEXIS: Sounds Good. It's official! The entire VOD family is invited.
RICARDO: WHERE DO YOU SEE ABC IN THE NEXT 2-3 YEARS?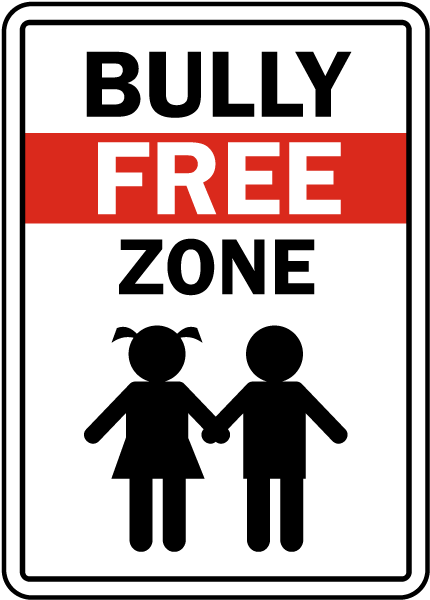 LAUREN: Glad you asked! Our ultimate goal is to have the Anti-Bully Crusaders Program in all schools across the nation. With that, we would like to have certified ABC Student Ambassadors at all schools to help represent the program and movement. Also, just to let you in on a little secret, we are in talks with a group about helping us add a second phase to the ABC Programming. This will be a follow up/mentorship program for all former participants. In order to keep them on track, we would like to offer them additional resources and tools. So, stay tuned-in and make sure you sign up for the ABC Newsletter on our website. Coming this Fall!
PATRICIA: One of the main goals that I would like to accomplish is to work on developing a curriculum for preschool and elementary schools, because I've noticed that bullying starts at a very young age.
RICARDO: AS WOMEN WHO ROCK! WHAT ADVICE WOULD YOU GIVE TO A YOUNG WOMAN WHO MAY SEE YOU AS A ROLE MODEL?
LAUREN: I would tell young a young woman what my father told me… "You have the ability to create the world you want to live in. Nothing is fixed for you. You can conquer anything you put your mind too! Knots can be untied, chains can be broken, walls can be smashed down, and doors can be pushed open. Keep that self-determination and confidence in your abilities. Always listen to your inner voice and never let others drown it out. Measure your words and balance your works with your gifts carefully.
Let NO one define who you are! Some will deify you, and treat you like a princess, while others will want to dismiss you as a peasant. Some will embrace you, others will shun and reject you. This is the world we live in, but their opinions of you will not increase or diminish the value of who you truly are! Allow none to tempt you to abandon your principles. Always follow what is right! Stick to the path of honesty and integrity. You are a strong young lady…let nothing break you!" If you wanna be great, you have to do all the extraordinary things that great people do! Being a woman means we have to work twice as hard, be twice as smart. When everyone is playing, vacationing, sleeping, we gotta be putting in work!
PATRICIA: The advice I would give a young woman who may see me as a role model is to always find a purpose that you're passionate about. Knowing her purpose helps her stay focused on the goals that she has set for herself and will make life more meaningful. She should always surround herself with positive and successful people who will inspire her to be a better person.
ALEXIS: To all the women out there, don't let anyone or anything stop you from reaching your full potential. Get out there, be brave and don't be afraid to learn or try new things. When you find your passion in life or something you enjoy doing or want to do, go after it, keep pushing and don't give up. The only thing worse than a failure, is a no try!
RICARDO: WE NEED MORE PROGRAMS LIKE ABC IN OUR SCHOOLS. HOW CAN WE HELP RAISE FUNDS AND WHO HAVE BEEN YOUR GREATEST SUPPORTERS?
ALEXIS: This fiscal year will be the first time we apply for grant help. If anyone has any grant information or suggestions, we could certainly use that. Also, September marks our 2nd Annual T-shirt & Hat sale. If you would like to purchase Shirt or Hat or make a generous donation go to our website. We appreciate all the help we can get. Take pictures in your shirts at your school, on the job, wherever you're at and send them to us to post.
LAUREN: As far as supporters, we are looking for a permanent corporate sponsor. We've done a lot of collaborations with other organizations and we've received financial and product donations from many companies. However, our biggest supporter has been the United Auto Workers of America (UAW). Each year these wonderful men and women host our T-shirt and Hat sale. It's because of our supporters we've been able to service thousands of students. So, thank you all and God Bless you for your purchases and generous donations!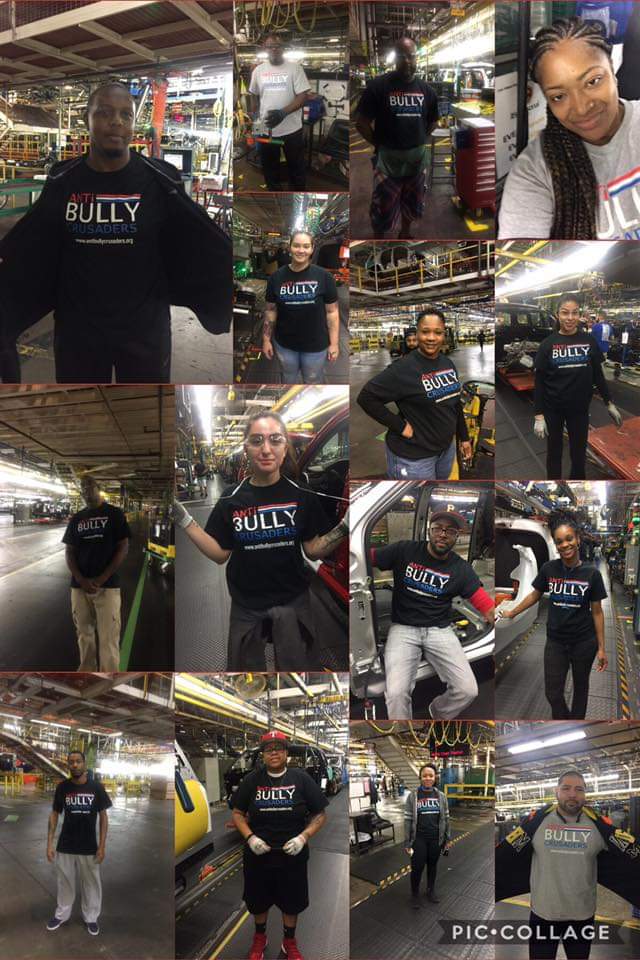 RICARDO: THANKS FOR SHARING THIS MOMENT WITH US AR VOD. IT HAS BEEN AN ABSOLUTE PLEASURE INTERVIEWING YOU AMAZING LADIES. DO YOU HAVE ANYONE YOU'D LIKE TO THANK?
ABC: Of course, too many to name! First, we'd like to give all the praise and glory to God! Then we'd like to thank all the student participants, teachers, faculty members, volunteers, staffers, sponsors, everyone who has made a generous donation and contribution in support of ABC. And, last but certainly not least, a special thanks to You, Diane Bukowski and the entire VOD team. Without all of you believing in our cause and having faith in what we do… we couldn't do it!
RICARDO: Once again. The ABC project is an evolving set of projects that provide avenues of hope, meaningful educational opportunities, and creative strategies that curtail intimidation, crush cruelty, and help to reduce senseless violence. The program demonstrates the potential for dynamic collaborations between students, facilitators, and other prominent figures of the community. Most importantly, through this unique exchange, the ABC Project seeks to deepen the dialogue -transform ways of thinking about being a bully, victim, or witness in society as a whole. ABC needs your support! This life changing program is definitely a game-changer when it comes to addressing the issue of -Bullying.
For more information about how you can keep up with the efforts of the ABC movement, win prizes, enter contests, show your support, donate, sponsor a workshop, and/or bring a workshop or seminar to your school or community, become directly involved as a volunteer or facilitator and become an independent fundraiser for ABC's "Bully Free Safe Zone" Initiative. Visit the ABC website at: https://www.antibullycrusaders.org, or Facebook/AntibullyCrusaders or Instagram@Antibullycrusaders.
Writers note: Until the next time… Practice peace, tolerance and acceptance! Also, I am looking forward to contributing to ABC's Newsletter by frequently submitting anti-bullying related articles for publishing. To Lauren, Alexis, and Patricia, keep being ABC's phenomenal -Women Who Rock!